Promotions & Partnerships
Given my commitment to local entrepreneurship and participation in certain business partnerships, I am proud to present these great offers to you.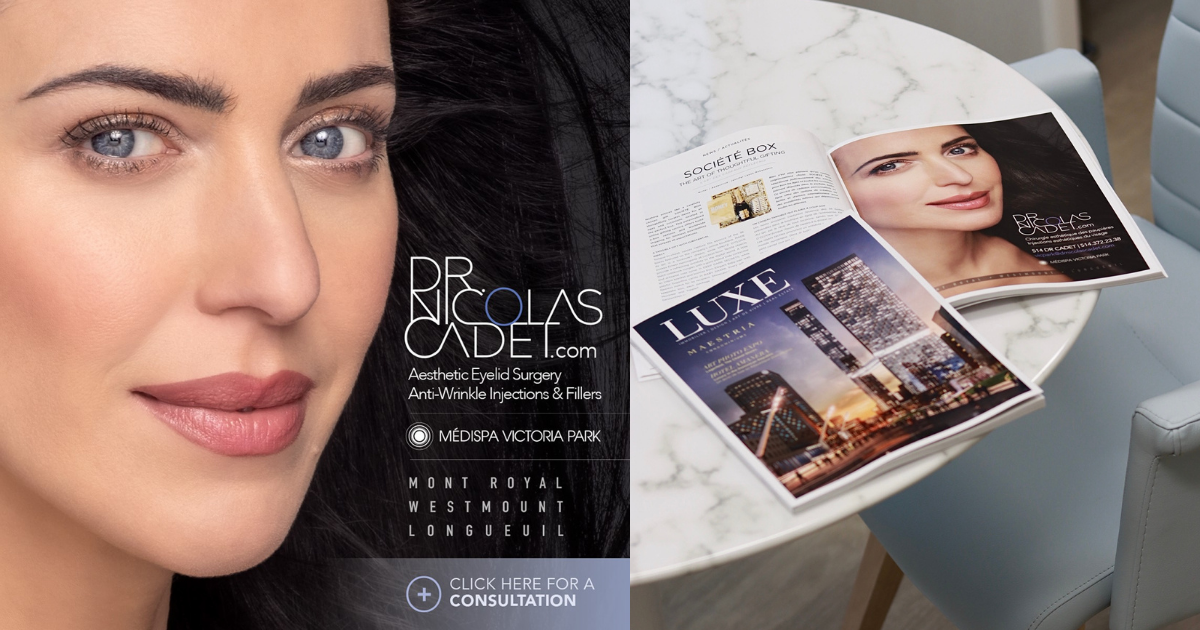 The way you look has a direct impact on your confidence and wellbeing. Taking care of yourself is a good life habit. It's good to know that there are many non-invasive options to improve the look of our eyelids, face, and overall appearance. We are a partner with Samia El for her LUXE MAGAZINE and we want you to benefit from it by offering you a $ 100 discount by mentioning the secret code: LUXE when you call to make an appointment at 514-DRCADET
Dr. Nicolas Cadet, an oculoplastic surgeon who is specialized in eyelid and facial aesthetics, is attentive and takes the time to thoroughly explain treatment options, in order to give you the best possible aesthetic results.
Victoria Park of Mount-Royal. 3333 Boul Graham suite 333 Mont Royal, 514-DR CADET