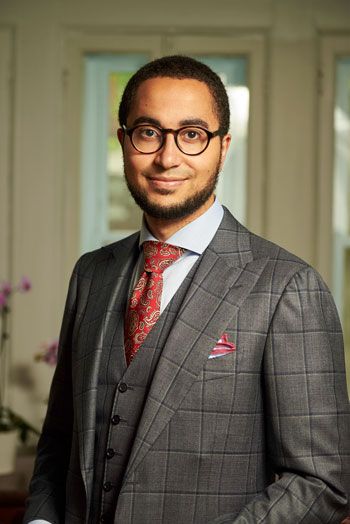 Nicolas Cadet, MD, CM, FRCSC
Dr Nicolas Cadet was born and raised on the South Shore of Montreal, Canada. He obtained his medical degree from McGill University and he did his residency in eye surgery (ophthalmology) at the University of Montreal. Then, he completed a fellowship in reconstructive and aesthetic oculofacial plastic surgery, orbital and lacrimal surgery at McMaster University in the Greater Toronto area with Dr Yasser Khan.
Dr Cadet has published many articles in peer-reviewed journals and he presents regularly at national and international conferences. He is of Canadian-Haitian origin and is passionate about giving back to the community. Since 2014, Dr Cadet organizes a free annual glaucoma and eye health screening in Montreal-North and he has made numerous presentations on oculofacial health to the public in the greater Montreal area and beyond. Furthermore, Dr Cadet has also organized and participated in numerous oculofacial plastic surgery missions to provide care for underserved people in on 3 continents.
Dr Cadet enjoys playing various sports, reading French literature and playing the piano and the drums. Dr Cadet speaks French, English, Haitian creole, as well as some conversational Spanish and basic Mandarin Chinese.
Dr Cadet specializes in evaluating and treating oculofacial problems by performing oculoplastic surgeries such as:
Aesthetic surgeries and non-surgical procedures: Botox®, fillers and aesthetic surgeries of the upper and lower eyelids and upper face, etc;
Eyelid and facial problems, such as: droopy eyelids (ptosis), ectropion, entropion, removal of benign and malignant lesions of the eyelids and upper face, etc;
Lacrimal pathologies: Evaluating and treating watery eyes, performing surgeries including endonasal DCR (dacryocystorhinostomy), external DCR, Jones tubes and canalicular reconstruction, etc;
Orbital and various pathologies, such as: eyes bulging forward (proptosis), Graves disease and other orbital inflammations, orbital decompressions, removal of orbital tumors, etc.;
General Ophthalmology: Cataract surgery (including multifocal intraocular lenses), medical retina and treatment of other eye problems.